High-reliability Ceramic Substrates, LTCC & HTCC
NEO Tech has emerged as North America's leading manufacturer of quality low-temperature co-fired ceramic (LTCC) and high-temperature co-fired (HTCC) substrates and packages. These fabrication technologies provide unique solutions for high interconnect density, compact networks and high-frequency applications. Our ceramic substrate facilities also produce thick film products for a wide variety of OEMs in medical, telecommunications, and defense markets. 
Advantages of HTCC and LTCC
LTCC and HTCC technology as a unique solution for high-interconnect density and compact networks, and high frequency applications. Key advantages include: 
High density interconnect
Cost competitive plated Silver systems available
TCE closely matches that of Si, GaAs and SiC (and other associated compounds)
Brazed on components (connectors, seal ring, heat spreaders)
Hermetic packaging
Outstanding long term reliability
Low Temperature Co-fired Ceramic (LTCC) Systems
Embedded passive components
DuPont 951, 9K7, and 943
Ferro A6M, A6S, and L8
Gold, silver and mixed metal systems
Low Temperature Co-fired Ceramic/ HTCC / AlN / Thick Film / Thin Film Substrates and Packages
Ceramic Substrate manufacturing includes: 
Thick Film

 

ECP Thick Film

 

BeO substrates

 

Plating

 

HTCC/LTCC board fabrication

 
HTCC Systems
Ceramic Substrate manufacturing includes: 
Multiple AlN tape systems

 

Thermal conductivity >150 W/mK, Tungsten metallization electroless plated with Ni-Au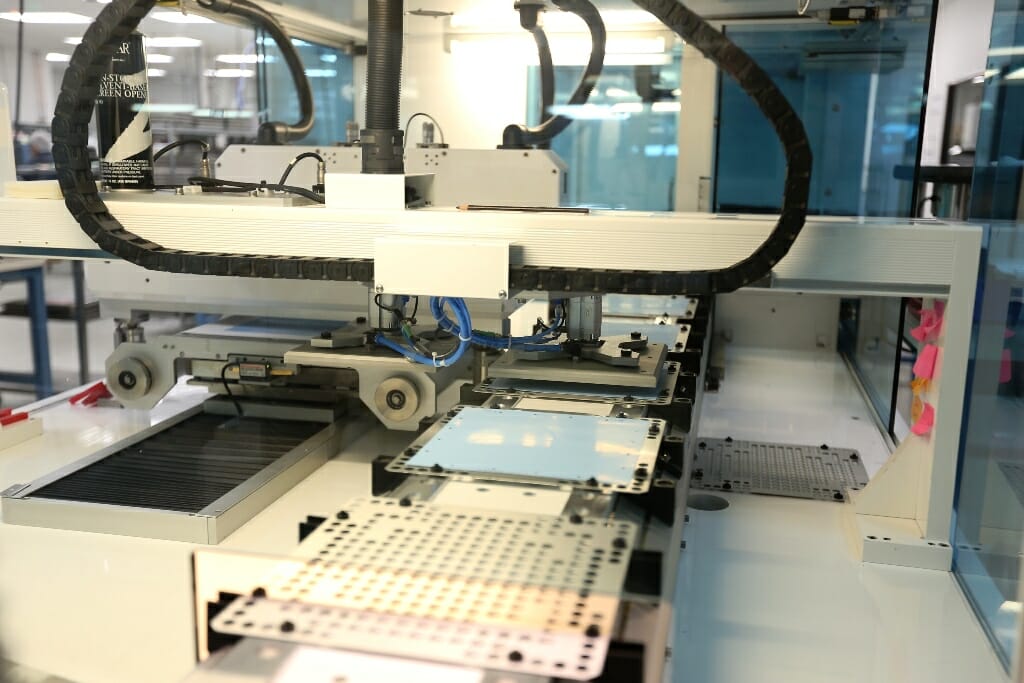 Plating Options 
Ni-Au plated silver metallization
Gold (Electrolytic and Electroless)
Nickel (Electrolytic and Electroless)
Thick Film Systems 
NEO Tech offers standard Thick Film Substrates used in most signal and low power applications. We work with a variety of substrates including BeO, AlN and Alumina (Al2O3). 
DuPont, Ferro, ESL, and Heraeus Gold, Silver and Copper conductors
Substrate sizes up to 4.0″ X 4.0″
ECP Thick Film Systems 
NEO Tech also provides next generation Etch Conductor Photolithography (ECP) Thick Film Substrates suitable for microwave and high-resolution lines and space applications. The Thick Film conductor material is fired in a dense, non-porous film over a large area of the substrate. The high resolution lines are then defined using photoresist and etch techniques to achieve widths and spaces as low as 0.003″ (0.0762mm). The ECP process is based around standard thick film Au that is already qualified by many OEMs, thus avoiding long qualification cycles and bringing customers to market quickly. ECP technology allows designers to combine RF and digital functions on substrates, and offers options for integrating capacitors, resistors, inductors, couplers, and filters. Capacitors and resistors can be laser trimmed to obtain +/-3% and +/-1% tolerances, respectively. 
High frequency applications through 100 GHz

 

Etched conductors [0.001" (0.0254 mm)] lines/spaces

 

Precision layer to layer dielectric alignment (+/- 12.5 micron) in multilayer construction

 

Dense, solid thru-holes [0.007" (0.178 mm diameter)] for interconnection/grounding

 

On-circuit integration of passive components including Lange couplers, resistors (0.5 Ohm – 100 m Ohm, trimmed to 1%) and capacitors (5 – 200pF, trimmed to 3%), inductors, couplers, and filters.

 

30% to 50% lower insertion loss

 
Download our Microelectronics Design Guides